I recently made a felt board for my bugs along with some fun felt monster pieces. During a trip to the public library, the boys and I picked up a copy of Ed Emberley's, Go Away, Big Green Monster!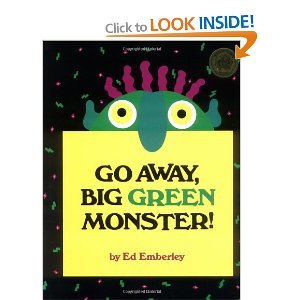 This book is perfect for an interactive felt activity. I printed off a copy of the monster pattern from kizclub.com, then traced the templates onto felt pieces and cut them out.
I read the story aloud, while M built and deconstructed the monster.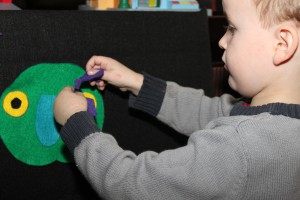 The best thing about this project is that it soon evolves into a self-directed activity! After I had read the book aloud to the boys a couple of times, M picked it up and started to read it to his little brother; they worked together to build and deconstruct the monster as a team!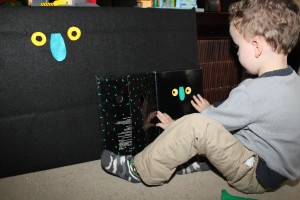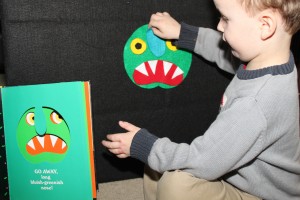 Click the links for more fun felt activities, Halloween ideas, and picture book activities.
Thanks for stopping by!
Share!
Follow!