Have you read any books by Rebecca and Ed Emberley? Chances are, you have. They are a father daughter team who have created some pretty fantastic books. Their surprise twists on old classics, as well as their unique artwork,  set their books apart. My kids really enjoyed the book Go Away, Big Green Monster! so I made some feltboard pieces for them to retell the story, which you can check out here. We recently read and acted out the book If You're A Monster And You Know It ; it was a hit with my five and two-year-old. Like most of the Emberley books, the illustrations consist of vibrant paper die-cuts, which were the inspiration behind this project!
I set out some scrap paper, gluesticks, paper craft punches, craft scissors, googily eyes, and the book If You're A Monster And You Know It, and invited my bugs to create their own paper monsters.
Their paper monsters turned out pretty great!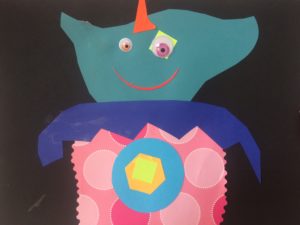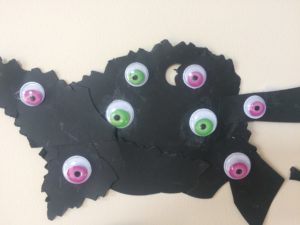 Click on the link for more Hallowe'en activities.
Thanks for stopping by!
Share!
Follow!