Sensory bins are a great way for a child to explore and experiment with different textures, sizes, shapes, colours, and measurements, while also developing their fine motor skills and encouraging scientific observation, through play. What I love about them is I can put a bunch of stuff into a bin and it keeps M occupied for almost a full hour.For M's Fall Sensory bin I included:
a variety of gourds (these have so many great shapes, textures and colours!)
leaves we found in our yard
bird feed (a mix of nuts, sesame seeds, sunflower seeds, and raisins)
tongs
measuring cups
spoons
a magnifying glass
and a funnel toy used for the sandbox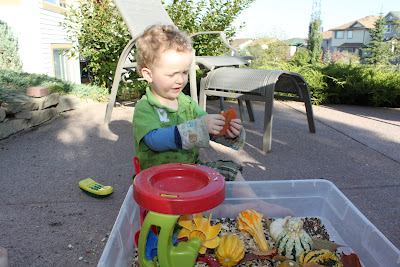 And when B woke up, he joined in on the fun!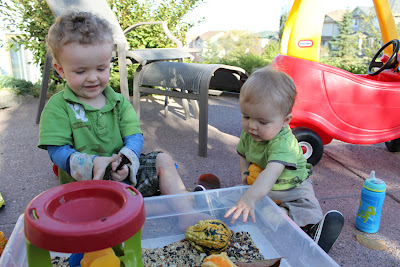 There was a bit of a mess when they were finished, but I figured the birds would be happy to clean up after us 😉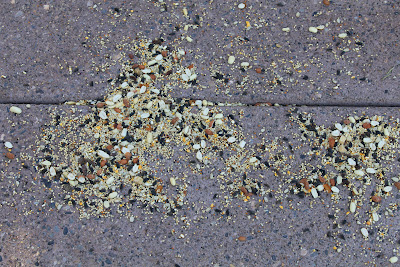 Share!
Follow!