S is for seeds- another letter to add to M's tactile alphabet
The last couple of days, M and I have been having fun with activities revolving around the letter S. We've been talking a bit about plants and how they grow, so I thought it was a good time to introduce M to one of my favourite flowers: the sunflower.
Handprint Sunflowers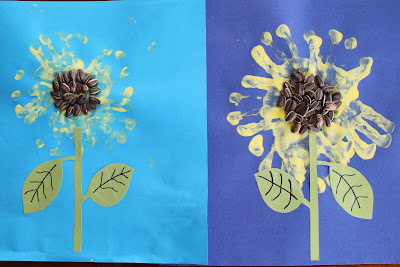 I think they turned out pretty cute
An S Inspired Lunch
Keeping with the theme of the letter S, I made M some star shaped sandwiches and a spinach (and banana/mango) smoothie: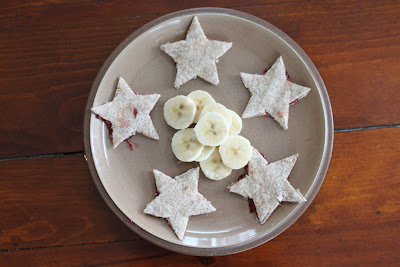 Seed Snacks (Bird Feeders)
I got this idea from Pink Pistachio, a great blog site I found through Pinterest. To make these bird feeders you will need:
bird seed
2 packets of gelatin
some string or twine
a few straws
cookie cutters
parchment paper
non-stick cooking spray
And that's how I kept my bugs busy these past few days!
Share!
Follow!